WALL TABLE: quality and elegance
The space saving revolution.
WALL TABLE: quality and elegance
The space saving revolution.
Modern Furniture
WallTable is a handcrafted table in solid wood.
Modern, foldable and fully customisable.
The materials
Wood is a living element that must be respected and taken care of. We work the materials, in fact, with products that preserve them and guarantee their duration over time. Attention to detail is one of the peculiarities of our modus operandi, nothing is left to chance.
Truly handmade
All manufacturing processes within our own laboratory are rigorously carried out by hand, this allows us to follow the various phases with particular attention. In this way each piece will be unique and completely customizable.
Professional challenge
Research and experimentation are important to us.
For years we have been engaged with customers to offer the best solutions that optimise space management.
So, by virtue of experience gained, we have managed to design and implement furnishing accessories that are both functional in form and aesthetically pleasing that we have called: WallTable and Iron Magic.
Especially in small city apartments, where living environments become cramped, our solutions can be ideal for solving any space problem.
Your own personal touch
Experience has taught us  that every customer has specific needs that must be listened to, so as to find the best solution that satisfies their needs.
This is why our products are fully customisable, from finishing to printing, from model to size.
In harmony with any environment
WallTable is well suited to any type of aesthetic, it can pair with both antique and modern furniture.
Thanks to the possibility of customisation, each WallTable is unique and has a story to tell.
You can choose any type of print; a work of art, a landscape or a photo with family and friends, and it is available in various colors.
Its design is essential and is easy to install, all you need is a drill, some screws and a spirit level.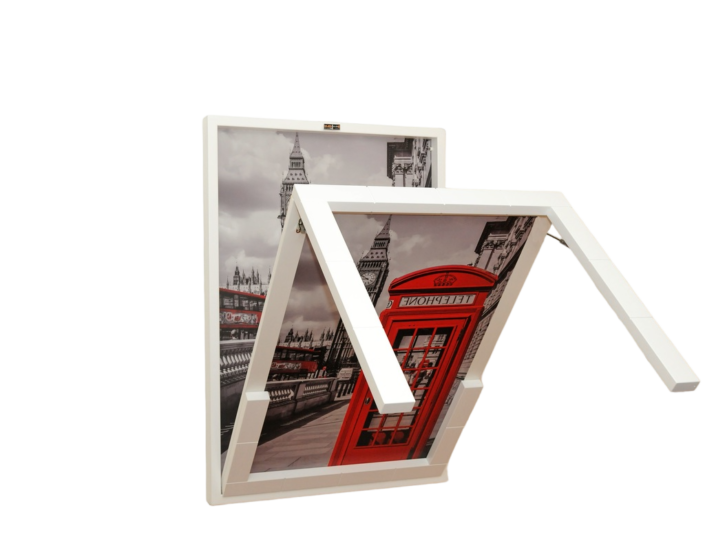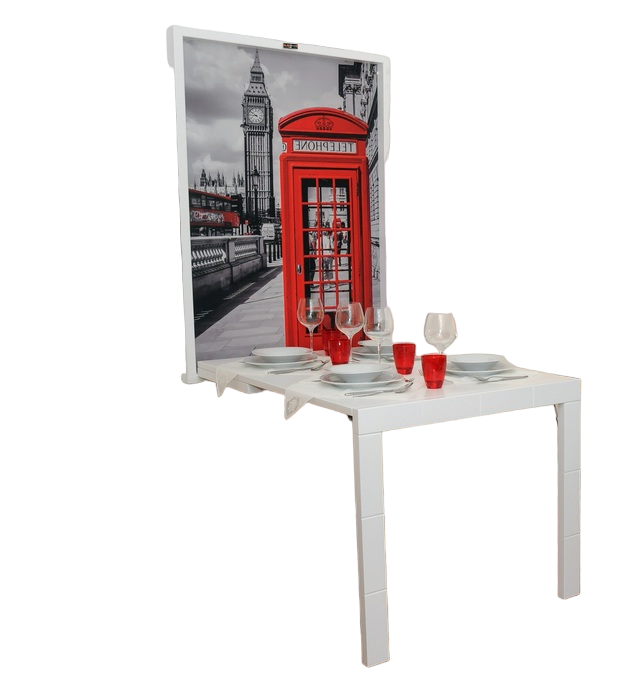 MAGIC IRON: space problems?
MAGIC IRON: space problems?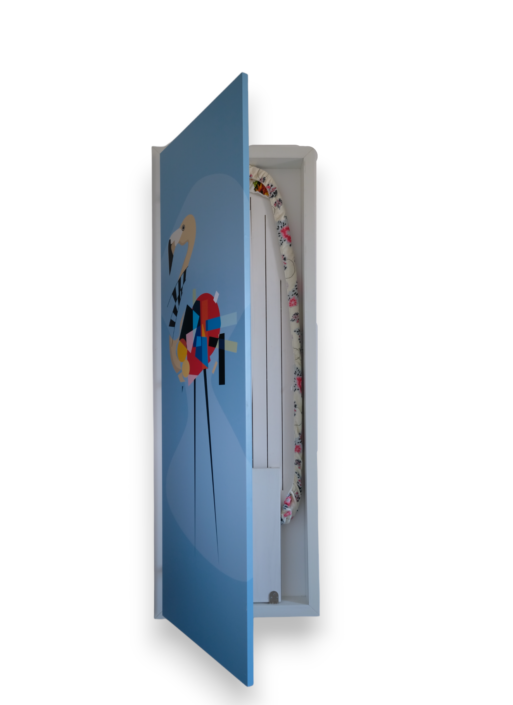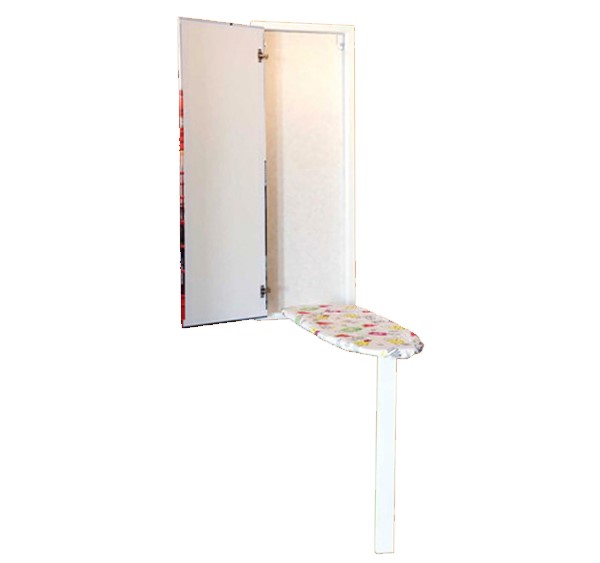 The  "hidden" ironing board
To solve the same problems that drove us to create WallTable, we created Magic Iron.
The format is the same, a painting that becomes a foldable ironing board with a simple gesture, optimising the spaces.